Japanese publisher and distributor: G.P. Inc.
---
wizard

-

3-22-2007 at 10:58 PM

Japanese publisher and distributor for "WIZARD Card Game": G.P. Inc.

Contact: G.P. Inc.
e-mail: mail@gp-inc.jp
Tel. 03-3950-8801
Fax. 03-3950-8895
Postal Address:
4-1-2, Shimoochiai, Shinjukuku,
Tokyo, 161-0033, Japan

URL

http://www.gp-inc.jp/

Product Contents of Japanese version
60 Wizard playing cards
Rule booklet
Score sheet pad
Printed bidding coins
Individual box with header.
Each attractive display box contains 10 pieces.
Six boxes to a shipping carton.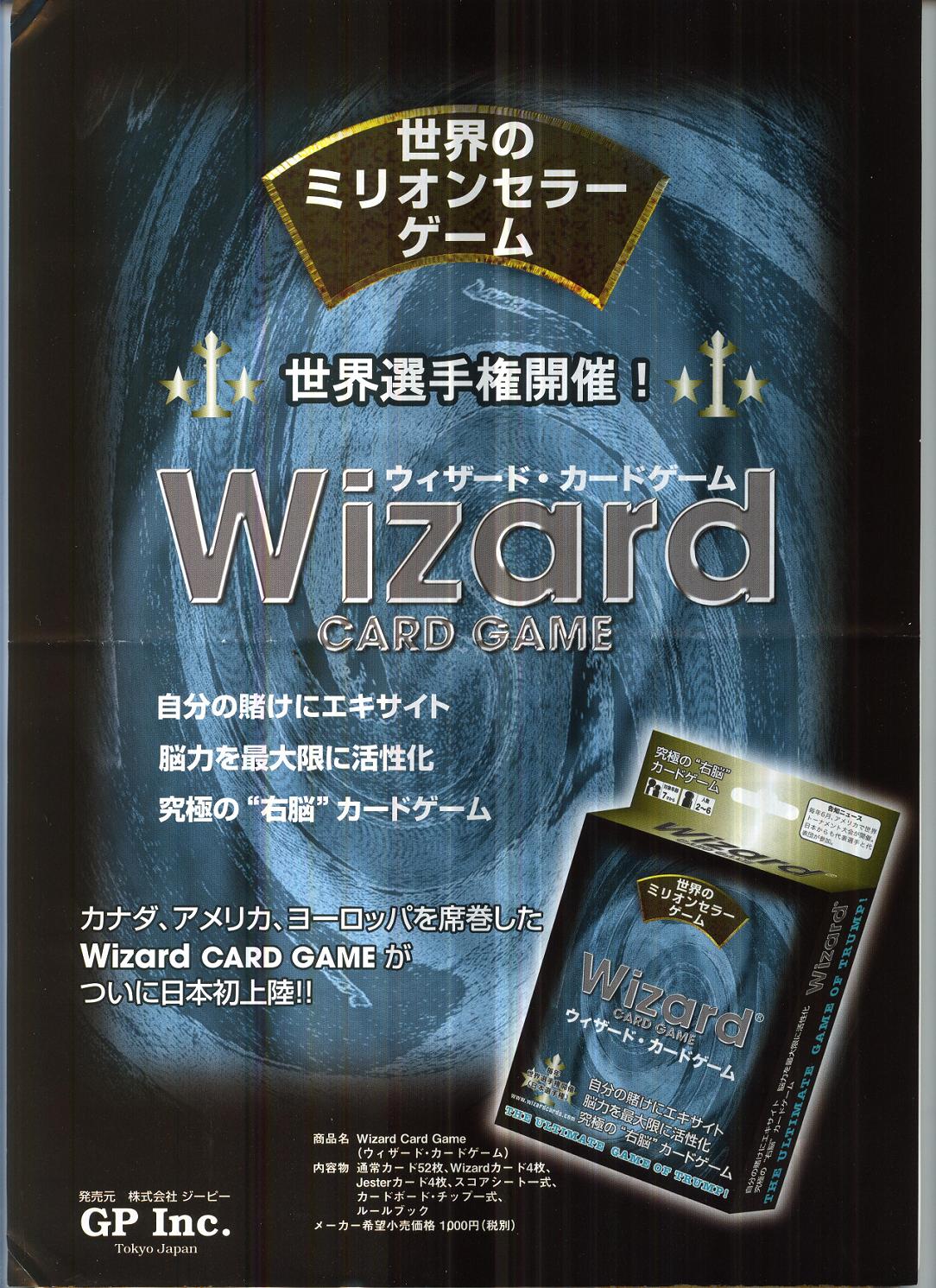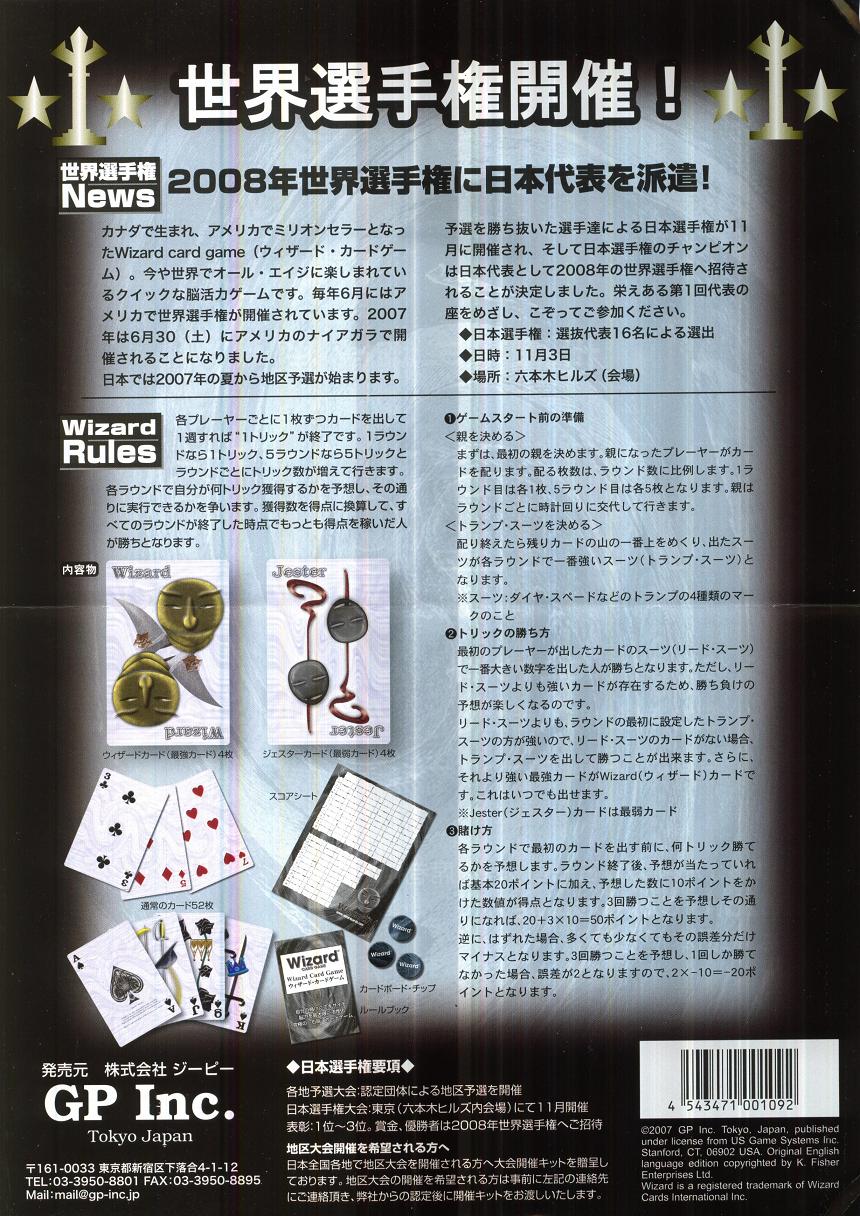 ---